Let's call this the career episode.
Today's episode is special and different on a couple of fronts. The first is that a couple of weeks ago, one of my interns, Lyric Crocker asked if she could interview me for a class assignment. Always one to take things to the next level, I said, "Let's put it on the air!"
Lyric's assignment was to understand and learn from the career decisions of someone that she admires. She had a total of 23 questions, so I didn't have time to answer all of them on the air in one episode. Comment on this post if you want us to share more of our conversation.
What I think is the most interesting part of this interview, was that Lyric adapted her class questions to her experience as an intern on the show. Lyric just started here a few weeks ago, so both the podcasting industry as well as the subject matter is new to her. This has put her in the position of trying to explain what it is she does here, what the podcast is about, what urban planning is, and why she is into her work here to her friends and family. All of this comes out in our interview today...
where we give you an inside peak into our own conversations about the purpose of the show, the distinction between relying on people and collaborating with them, and the difference between urban planning and gentrification and why that is a real question.
What does the phrase "Private Side of Public Work" mean to Ingrid Heilke?
"In retrospect, when I apply this phrase to different eras of my life it takes on very different meanings. I would have a different answer 1 year ago, 3 years ago, 5 years ago, 10 years ago, and 10 years in the future. At this moment, the public work that I am doing is this podcast. My ultimate goal and my mission with this show is a mix of cross-pollination, mass introspection, and nuanced investigation. I am surrounded by conversations that can and do change the world. I want to bring those conversations out into the public. I want to bring those conversations across each other to instigate better learning across the sectors that that are making a positive impact on the public."
My Providence Tour
The other thing about this episode that is special and different is that it is the beginning of a new era for me. I am making a transition. You may have noticed that I have not mentioned my company, Viridian Analytics in the last couple of episodes. I am still serving my existing clients, but I am going to be frank – I don't have the resources to absorb the inherent volatility that comes with a start-up. (A separate topic unto itself). I thought I could overcome this challenge with diligence and perseverance, but the time has come to explore other opportunities.
Whichever road I choose, I will still be doing this podcast. In terms of what comes , I am looking for a leadership role within an impact-driven organization. I know. It sounds vague, but I know the right fit when I see it. This decision happens to align almost perfectly with my birthday week. I usually let my birthday blend inconspicuously into the background, but this is a big one and I'm going to make it count. Here is a hint. My age now ends in zero. Here is another hint. I had plaid flannel shirts in my closet in high school.
So here is my birthday wish to you, my brilliant listener/reader who knows of just the right person for me to talk to. Please introduce me via email to someone that you like at a favorite company or organization or government agency. My email is ingrid@privatesideofpublic.work. Bonus if they are in the Rhode Island or Greater Boston area.
Putting Providence on the National Stage
The reason for my wanting to meet new people goes beyond my next dream job. I'm viewing this current phase as an opportunity. I have been in Rhode Island for 6 ½ years. Most of that time, I was working on municipal decision making, but I was working for the federal government, so I was collaborating with people across the country. I didn't have as much of an opportunity to dive into local networks as I would have liked. In a sense, I am still working at a national level. This podcast has a national—an international – audience. In fact, I have no interest in producing a local podcast and limiting my content to Providence, Rhode Island, or Boston. However, my presence in Rhode Island provides me with the opportunity to – from time to time - elevate some of the amazing things that are happening here in Providence to a national audience….and not just Crimetown style if you know what I'm talking about.
So I'm going on a local tour. Over the next 90 days I want to meet as many movers, shakers, co-creators, planners, dreamers, founders, CEOs, directors, dissectors, whoever from the greater Providence and Boston area.
So please, as my birthday present, send me an intro. My email is ingrid@privatesideofpublic.work. I will give you a shout out on the show after my conversation.
I'm really looking forward to these conversations and excited to see where they will lead.
And now for my reverse interview with Lyric Crocker...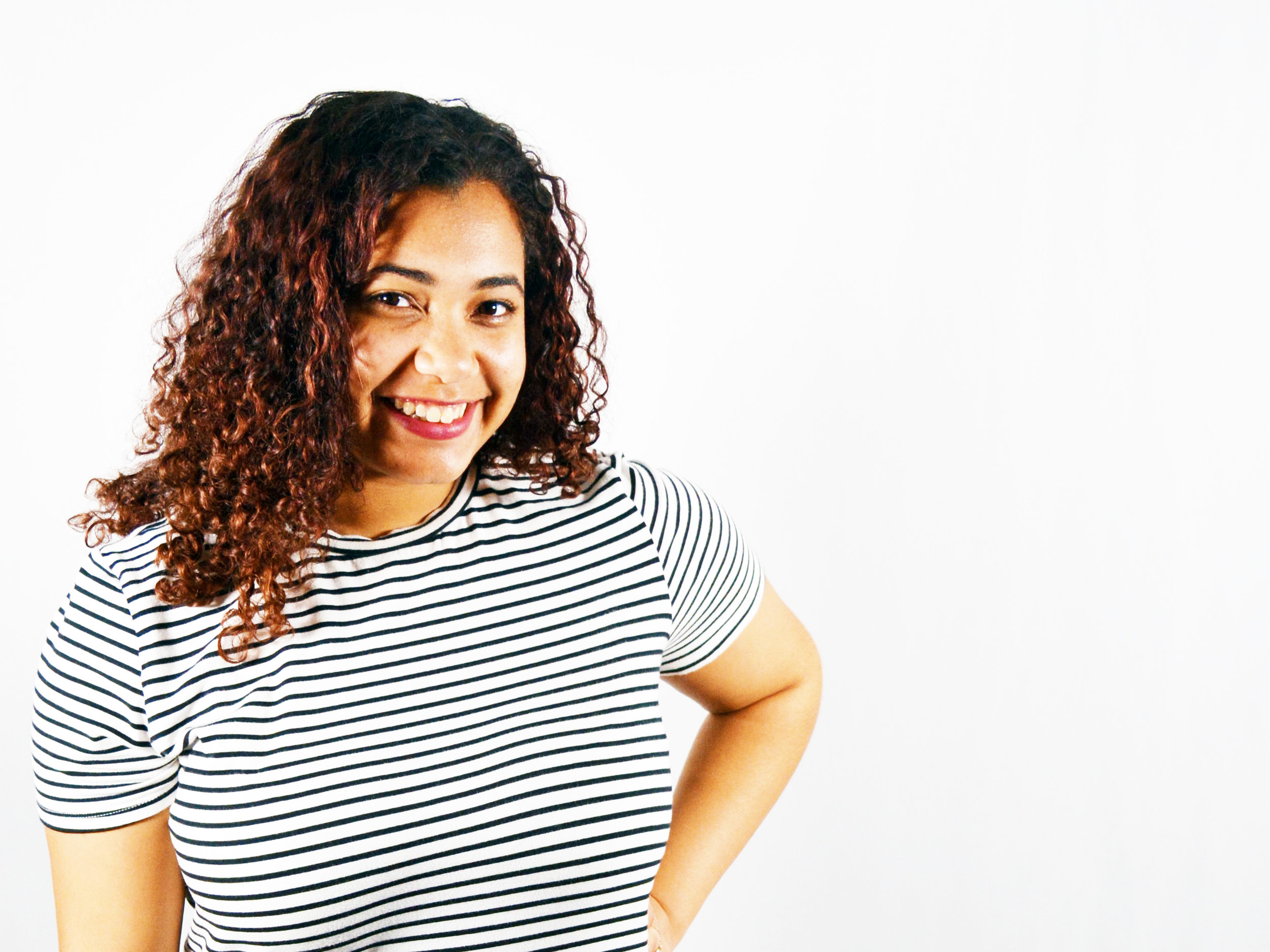 Lyric: You always start your shows by asking what the phrase "The Private Side of Public Work" mean to the person that you're interviewing, so what does the phrase mean to you?
Ingrid: Finally – I've been waiting for someone to ask me that question! In retrospect, when I apply this phrase to different eras of my life it takes on very different meanings. I would have a different answer 1 year ago, 3 years ago, 5 years ago, 10 years ago, and 10 years in the future.
At this moment, the public work that I am doing is this podcast. The criteria that I have for guests is, aside from being interesting and articulate, that they are doing something remarkable that impacts the public in some way.
By framing the show using the question, "what does the phrase private side of public work mean to you," I give my guests the opportunity to bring their own experiences navigating that public work to the conversation. It's a Rorschach test – an ink blot test. It is sufficiently specific to feel familiar and to resonate meaning for people. Yet, it is sufficiently vague enough for people to naturally project their own perspectives and context into their answer.
I came up with the title to the show when I was still working at EPA. I was thinking about the disparity between what the public knows of EPA, or government for that matter, and what really happens in government. And, to take it a step further, I was mulling over how little understanding there is of the experience of working across the public sector. For example, most people working at the federal level don't understand the experience of working within state or local government or vice versa. When it comes to traversing the public and private sectors, or non-profit and private sectors, the number of people that have made that journey is even smaller.
The reality is that most people are pretty deeply entrenched in their own organizations and their own work or mission, which is the way it should be. We must have that inward focus in order to get anything done in the world. But I believe that every phenomenon has a light and a dark side. The dark side to that organizational focus is silos. Institutional silos. Disciplinary silos. Organizational silos. They all amount to an inability to reach outside of one's own work and comfort zone, for various reasons, and the inability to therefore truly understand the perspectives and experiences of others.
The cross-pollination of ideas and experience is the antidote to silos, and it is what eventually bears the fruit of innovation and progress. The flip side of cross-pollination is the us-them. Us-Them is exacerbated by silos. Us-Them keeps us stuck in the mud and of our own small world without empathy, external inspiration or fresh thinking.
So, my ultimate goal and my mission with this show is a mix of cross-pollination, mass introspection, and nuanced investigation. Despite some valiant efforts, the media has thus far not done a remarkable job at portraying the nuance of work that impacts the public. There are some very familiar and tired story lines that are followed. When it comes to government, you can usually count on a story about how government is wasting resources or wasting taxpayers money or otherwise messing everything up. When it comes to government contracts, you can count on a story about corruption. When it comes to science, the media insists on applying its two-sides-to-story equal weighted framework, which is misguided at best and catastrophically damaging at worst…at least in the case of climate change.
I am surrounded by conversations that can and do change the world. I want to bring those conversations out into the public. I want to bring those conversations across each other to instigate better learning across the sectors that that are making a positive impact on the public.
Lyric: Out of all social media outlets (YouTube, blogs, Facebook live) you could have chosen, why did you choose podcasts?
Ingrid: I didn't consider any other outlets until after I started my podcast, I do blog write-ups of the podcast content, but I just consider it another medium for the content that comes out of The Private Side of Public Work platform. There are two reasons that I decided to do a podcast.
The first reason might not be the primary reason, it's not even a reason that caused me to do a podcast, but it's something that I have come to realize is part of me. It's kind of an ambient reason. Part of my background and experience is in social science. Half of my BA is in Anthropology, so my formative college years were spent thinking about how culture shapes us but also how to ask the right questions to understand exactly what culture is and the mechanisms by which it shapes us.
Since then, the sociological work that I have done at both MIT and EPA has involved asking questions within scientific contexts in the form of interviews, surveys, or focus groups. I see the line between a question – the choice behind that question, and the story that is ultimately told. I enjoy the craft of pulling people's best and most interesting stories out of them.
A little behind the scenes – I do a discovery conversation with all of my guests in advance of the interviews. It's just a matter of taste and style for me, but it allows me to have a more banal conversation with them the first time around so that I can get one level deeper with them when I hit record.
The second reason that I chose to do a podcast is a little cliché, but I've always had a secret fantasy of being an NPR radio journalist. I don't remember the exact moment that it happened, but it must have been within a month or two of Trumps election when I was going through this existential crisis trying to figure out what to do next and how to support my family. Somewhere in there I had an epiphany that I could do a podcast myself without being hired by NPR…while also starting a business and raising a family, with no financial capital. Any one of those things on their own is a substantial undertaking. So that has been a fascinating learning experience.
When I hear people say that they want to start a podcast just because it seems like the thing to do, my reaction is "on a scale of 1-10 how passionate are you and what are the reasons?" because it's not just a matter of hitting record and talking…at least not if you want to put something out in the world that people want to listen to.
Lyric: When reaching out to potential guests, what do you think draws them into your show?
Ingrid: I wish I knew the definitive answer to that question. I think the motivation for coming on the show is a little different for every person. Some of my guests are seasoned authors and speakers, so it's a no-brainer for them. The podcast is a platform that is aligned with what they already talk about.
I do try to seek out people – at least a portion of my guests – that are less used to being in the limelight. The reason for this is twofold: I believe that great insights can be found at all levels of organizations. I'm also very interested in getting out of the media echo chamber that is created when just a handful of speakers and ideas are being batted around. It can take a bit more work to get the unusual suspects on simply because there is a barrier of the unknown there. But it is worth it.
When people do come on the show, I think it is because they are either intrigued with the concept of the show, or they see value in communicating about what they do to a broader audience, or both.
What has been interesting to me is that my approach and relationship to the show has evolved along with conceptual reactions to it, both from my guests and from my listeners. I have allowed the show to naturally shift and this has been exciting for me. I expect the show to continue to evolve, and for the ways that people relate to it to evolve. It is still a baby. I still put it out into the world with audio hiccups. I'm amazed and excited at the generosity of the guests so far (not all of them have been released yet). I'm humbled by the growth of the audience and I can't wait to see what comes next.
Lyric: How often would you say you rely on the connections you have made to jumpstart a project or to better something you have been working on?
Ingrid: All the time and not enough. But, I don't really think of it in terms of relying on my connections. It is more collaborative and reciprocal than that.
I recently went through my project portfolio at EPA and counted the number of people that I collaborated with across the agency over a six-year span. I counted 45 and I know that is an underestimate. If you count minor collaborations and minor things that I advised on the number is probably closer to 100.
The foundation of both collaboration and of a strong network is in knowing not just what your colleagues can do for you, but in understanding what they are trying to do to move their own work forward and being a persistent champion of their work. This can be as small as a useful introduction or sending an article that is relevant. Or it can be bigger. Of course, you can only do that kind of thing if you are very familiar with what someone is working on. Furthermore, collaboration requires being professionally active – making new connections, having new and different conversations, being curious, reading new material, and then taking the initiative to connect the dots.
When it comes to working collaboratively to move my own work forward, I always look for mutual benefit. For example, in the case of this podcast – a collection of mini collaborations if you will—I recognize that my guests are giving me their valuable time. I try to do my best to promote them and their work on the show. I feel like it is my responsibility to use my platform to provide them with visibility and credibility. There is an exchange there. I give promote their episode on social media and I make sure to talk about the organizations they are from and where listeners or readers can find them. I give them the audio link and other materials so that they can use it however they like.
When it comes to scientific collaboration, it gets more complicated, but the fundamentals are the same. I go in with the question – what is the mutual benefit? Where is the overlap where my work will benefit this other persons' and their work will benefit mine? And that is the space in which I always try to stay focused.
Lyric: As an intern I think it would be interesting to know what do you think makes good work ethic.
Ingrid: The term work ethic is not something that is usually in my frame-of-mind and I think that is because the professional work that I do is, at this point, not separate from my physiology. I don't separate myself from the work that I do. I am one of those people that must force myself not to work. Even when I look like I'm not working, the gears are always turning.
That is a double-edged sword. The upside is that I always have drive, purpose, and motivation because I am always focused on outcomes. The downside is that it can be hard to find the off switch, especially when I'm excited about a project.
I have been known to sneak out of bed, when I'm on vacation with my husband, to go work on my laptop in the hotel lobby. Some people call that being a work-a-holic. But then again, I enjoy going to work.
The reason that I enjoy working is because I am, more-often-than-not, doing something that has greater purpose attached to it. So even if a specific task that I am engaged in is not extremely pleasant, I have a desire to complete it because I know that it will contribute to the big picture.
When I think about the term that you used – work ethic – there is a moral connotation there. There is a question about why we should be working or why we should care about the work that we do. I have always cared about the work that I do because I like to think that it makes a small dent in solving problems like environmental sustainability and social equity. The other reason that I care has to do with pride and vanity and that I can't stand to do crappy work.
When I put it all together, I think that work ethic comes down to three things:
Finding purpose in what you do
Understanding the implications of what you do, which has to do with big picture and outcomes
Understanding your work as part of yourself rather than something separate and therefore taking pride in what you do and owning it.
You just started this internship, but you will notice that the longer you work with me those three things are woven throughout my management and mentorship style. I have said to each of the interns that have worked with me, "you will get out of it what you put into it."
I provide direction and paths. Someone can look at that at a task level and never look any further and not really be interested in the big picture or how to contribute new ideas. Or, they can absorb my knowledge and experience along with the opportunities inherent to the internship and take it to another level using the time available to them and based on their own unique experience and interests. The latter is ultimately where the biggest opportunity lies in any internship or job.
Lyric: For those who do not know. Can you tell me what the difference is between gentrification and city planning or urban design?
Ingrid: I will answer that but before I do I want to get at where the questions coming from because I think it's important for some of our listeners to hear. Can you explain the conversations that were happening in your own life that led up to this question.
Lyric: It came from trying to come up with these questions to interview you for my class project. I was talking to my boyfriend and my boss and I was telling them what you do. As soon as I tried to explain [The Private Side of Public Work concept and urban planning] in a general way (I'm still not that good at explaining it) they automatically jumped to gentrification. But I know that's not what this show is about. And gentrification has such a bad stigma attached to it that I felt offended for you that they were jumping straight to that conclusion. So, I found myself trying to defend you and just everything was gentrification-gentrification-gentrification. But I just felt bad about it and I didn't want to be un-educated about what the difference between the two were. I feel like the people you interview and what I'm researching is really remarkable. These people are doing amazing things in the world and it shouldn't be attached to this bad stigma of gentrification.
Ingrid: To answer your question, I'm going to start with gentrification and I will get to the field of urban planning afterwards.
Gentrification is demographic change that happens within a neighborhood as a result of socio-economic forces. There is no one person out there or group of people that are waving a wand and making gentrification happen. It is a complex process.
I know I'm going to make some people mad when I say this, but just hear me out – gentrification is neither all good nor all bad. My own perspectives on gentrification have evolved over the years from seeing only the bad elements to realizing that the term itself has actually gotten in the way of positive social change.
To understand this, let's start with the bad parts of gentrification, which are namely displacement and class conflict. This is a real problem. As populations grows and/or shifts, you get people from different socio-economic backgrounds looking for affordable places to live and mixing. And I think that gentrification can feel very sudden and rapid to existing residents, but there can be a lot that happens before the boutique shops come in and the rents skyrocket. Usually that first phase is not rich white people swooping in and building condos. It is most often just people looking for a place that they can afford to live. Many of them might not have any more money than the current residents, but if those people are white and educated, it can instigate a cultural shift in the neighborhood.
If you think about it, white people moving into a neighborhood where they are themselves a minority don't do so with the intention of ruining the neighborhood or displacing people. They usually aren't outwardly racist, otherwise, why would they move into a majority black or majority Latino neighborhood? And if you get educated, community-minded people moving in, they might start doing things like forming neighborhood associations or other community groups. The best of these will make a valiant effort at outreach and inclusivity, but that doesn't mean that people will show up.
Change starts happening, slowly at first. Maybe a park is cleaned up. Maybe crime decreases a little. A few vacant storefronts are transformed. And then a few years later, all at once it is a new hip neighborhood. Anyone that decides to open a business in the city opens it in that neighborhood.
This happens a little differently in different places, but I have seen it again and again because I am always the educated white person living in a neighborhood that is in some phase of gentrification because those have always been the places that I can afford to live.
On a personal level, I know I'm not the bad guy for existing in the world. I don't think that people trying to clean up a park for kids to play in are the bad guys. The park near my house used to be all drugs and crime. Now it is the first or second most used park in Providence and there is no other playground that I have been to in the city that is more active. I go to parks in the wealthy neighborhoods and they are empty. Our park is slammin' and the predominant language is Spanish with a few others thrown in.
At the same time, there are at least four or five restaurants that have opened in the last year that are unaffordable to a good swath of the neighborhood population. Rents are rising. There has been a surge of energy going into the neighborhood schools that wasn't there before.
That's a mixed bag. So, what's in the gentrification bag? Displacement. Potential class conflict. Educational opportunity. Diversity. Economic opportunity and equity over the long term.
The term gentrification is useful as a shorthand for describing that process of demographic change as a result of socio-economic forces. But I have become convinced that its usefulness stops there. I think that it is more helpful to break it down into its component parts.
what are the problems that are coming out of gentrification that need to be solved? What are the good things coming out of gentrification that we want to continue to make better? As a society, we have gone through all kinds of contortions and social experiments, ranging from student busing to mixed income housing, to do away with segregation and its ill-effects. Now it is happening naturally, and people are saying it needs to stop. What really needs to stop is involuntary displacement of people from their neighborhoods and communities.
There are people that have done studies of gentrification that can speak more specifically and coherently to the topic, and after this interview, your next task will be to find someone to bring on the show, but my current stance is that it is futile and counterproductive to fight gentrification, which is a headless enemy…and is kind of more of a frenemy.
Instead, efforts are best spent on perfecting ways to minimize the negatives, which are displacement and class conflict, and to maximize the positives, which are educational opportunity, exposure to diversity, economic opportunity, and equity over the long term.
So those last things are in the realm of urban planning, which is very concerned with social equity and civic engagement. If there is any one field that gives a hoot about gentrification and the way that it effects people in various socio-economic sectors, it is people in the urban planning sector. People have applied various policy and regulatory mechanisms to minimize the negatives which are displacement and class conflict, and to maximize the positives, which are educational opportunity, exposure to diversity, economic opportunity and equity over the long term.
The best planners try to think of the city as an integrated whole, considering the full population range as well as the interconnected systems of infrastructure, mobility, environmental systems, community networks, recreational amenities, communication and outreach, and so much more.
While gentrification is a force that results from multiple factors operating outside of the control of any one individual or institution, the fields of urban planning, design, and governance work to optimize our built environment, socio-economic spheres, and natural environment. In a perfect world, part of that optimization is increasing equity. The real world often falls short of the ideal, but that's the gist of it.
Lyric: You have several interns now working for you right now. What is the easiest thing to have been able to teach us and what is the hardest thing? We have conversations day-to-day. Sometimes we don't always get what you're talking about just because we don't know the field or don't have the experience, and other times we get it right away and it's easier to tell us what we're supposed to be doing.
The easiest thing to teach is technical skills. People tend to get caught up on this and think it is the most important thing but it really isn't. You can always learn new software on the job, and a capable person can usually teach themselves.
The hardest thing to teach comes from tacit knowledge. What I mean by that is the things that one knows from years and years of doing something hands on. Those are the things that you can't google and they are difficult to put words to. In the case of the podcast, the context in which this comes up has a lot to do with the kinds of organizations that exist that serve the public sector, how they are related to each other, the networks that exist within them. It can include the types of roles that people play, and how concepts related to planning or public service or governance relate to people's roles and motivations to come on the show as a guest or to listen to the show to promote the show.
So, the reason that it might not all stick the first time around is that it is multiple concepts colliding at once, and it is a patina of knowledge that has taken me over two decades to accumulate. But it's my job to provide that big picture.
You probably notice that I don't spend a lot of time sitting down and showing you how to use software. I will usually say, "check out the tutorials on their website." But I will sit there and talk to you for 20-30 minutes about a planning concept and explain why show topic A is interesting and engaging and why show topic B is tired and cliché. So basically, I spend my time teaching the things that the internet can't.
The things that are the hardest things to teach come from my unique collection of knowledge and experience. And, I don't say that because they are hard to talk about, they just take a while to absorb. So you might not fully get all of it the first time around. That's ok. You will get a little more the second time. And a little more the third time. That's the nature of learning.